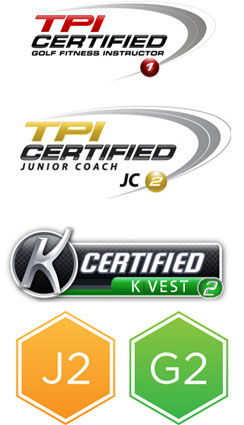 Why not make a fresh start and get your game in shape by visiting Ian Mowbray's golf academy @ Liphook Golf Club, which is a GolfMark approved Facility.
Ian and his staff have gained a wealth of experience in coaching players of all standards. Whether you're looking to brush up on a particular part of your game or start from scratch, then we can help.
"my belief is that all golfing skills can be learned. We strive to help our pupils reach their own potential to gain greater enjoyment from playing golf. All aspects of the game will be covered including swing technique, short game, course management, physical & screening and practice monitoring. I truly believe that simple fundamentals are key to achieving lasting success"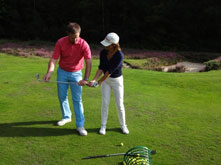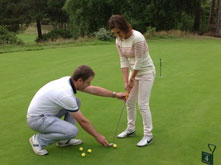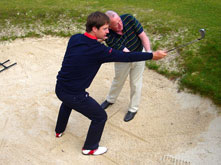 Physical Screening and technology is now playting and even greater role in golf swing improvement and I firmly believe in offering you the best.
In my indoor performance studio and physical performance can be viewed. tested and analysed using:

- K-Vest TPI 3D - measure swing efficiency and compare this 3D motion to the world's top pros. Real-time visual and auditory feedback can then be used to improve movement patterns.
- TPI Physical Screening - - a series of simple tests will highlight a golfer's physical limitations (mobility and stability), which may restrict their golfing performance.
- We work closely with a local TPI qualified physio and trainer who can design a specific exercise programme to aid development or we can work around these limitations to develop your best performance possible.
- TrackMan launch monitor - using radar your ball flight and club head characteristics are measured in 3D providing invaluable performance information.
- Ebook - this is an online product which is purchased by pupils from me and contains a full page by page lesson history, including playing videos, reports and descriptive text of all topics covered in each lesson.
- The pupil simply logs on to the internet, enters their username and password and turns the uploaded pages just like a book.
- Gasp Lab 4 video system - see your swing in slow motion and compare it to leading professionals.
- Explanar swing trainer - allows the pupil to experience their optimum biomechanical swing helping to create muscle memory, whilst giving a powerful mental image of how the swing works efficiently.
- BodiTrak is a thin pressure mat sytem used for capturing centre balance and stability at address and during your swing to give you real time feedback.
- Intensive ½ day or full day classes for individuals or group can be arranged. Prices on application.
   Non members welcome
 Juniors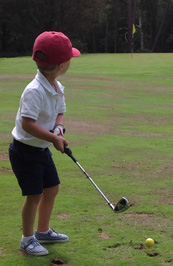 Our Junior programme at Liphook is second to none. Junior clinics for non members run from early Spring through until late late Autumn. We follow the Golf Foundation Junior Passport Scheme with the emphasis on fun and developing Long Term Athletic Development in addition to golf skills.
For further info on upcoming sessions, please view the events section or contact us on 01428 723271

Please download and bring along to first lesson.